La Riojilla Burgalesa
MUCHO POR HACER

La Riojilla Burgalesa
MUCHO POR HACER
Tourism between
Burgos and La Rioja
Our great location allows our customers to enjoy an incomparable touristic environment. 30 to 40 min far from here, there are many interesting places to visit: The Human Evolution Museum, The Atapuerca Site, the wine cellar of D.O. Ca. Rioja, Santo Domingo de la Calzada. This is the privilege of tourism between Burgos and La Rioja.
RELIEF
THE VILLAGE
Quintanilla del Monte in Rioja (Burgos) a very small village with only 28 habitants. It's near N-120 but far enough to not to feel the noise, It is an ideal place to take a rest. ,next to Villamayor del Río. It is an ideal place to take a rest, where you can see a beautiful sky plenty of stars every night.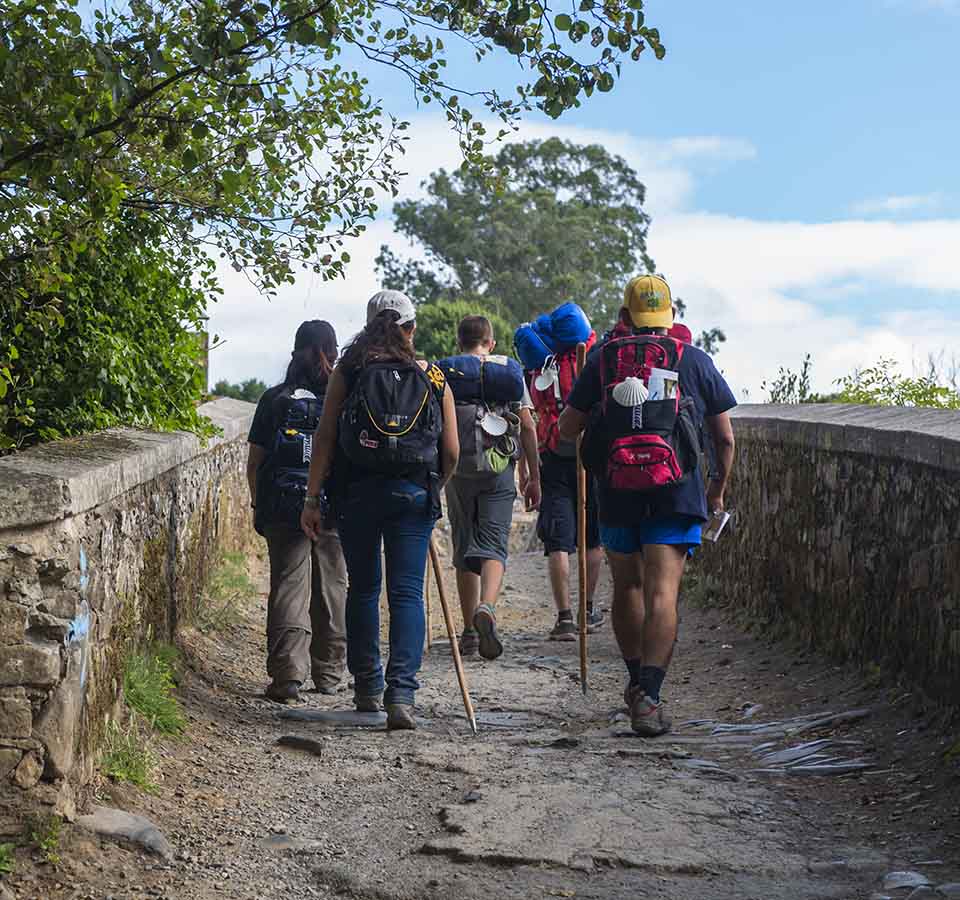 MYSTICAL
EL CAMINO
It is 900 meters far from the Camino de Santiago, therefore we feel very linked to the feeling of fraternity, companionship, which are vital in the Camino experience. We are situated in the 9th phase of the French Camino from Roncesvalles. This phase starts in Santo Domingo de la Calzada, La Rioja, and ends in Burgos. If you come by bike, we have bike storage free of charge . f you come walking you can call us, and we will go to pick you up to Villamayor del Río that is only 900 meter far from us.
Since the very start, we have offered accommodation and relaxation to pilgrims from all nationalities. Our commitment to the Camino de Santiago, make us enjoy the company of each pilgrim who wants to rest and stay with us.

WORLD LEVEL
CULTURAL TOURISM
Our rural hotel is located near some of the most important tourist attractions in Spain. What allows to enjoy the best tourism between Burgos and La Rioja.
Cathedrals, monasteries, unique archaeological sites and other places that you should not miss. Special and unrepeatable places among which there are even declared some World Heritage Sites. Are you going to miss it?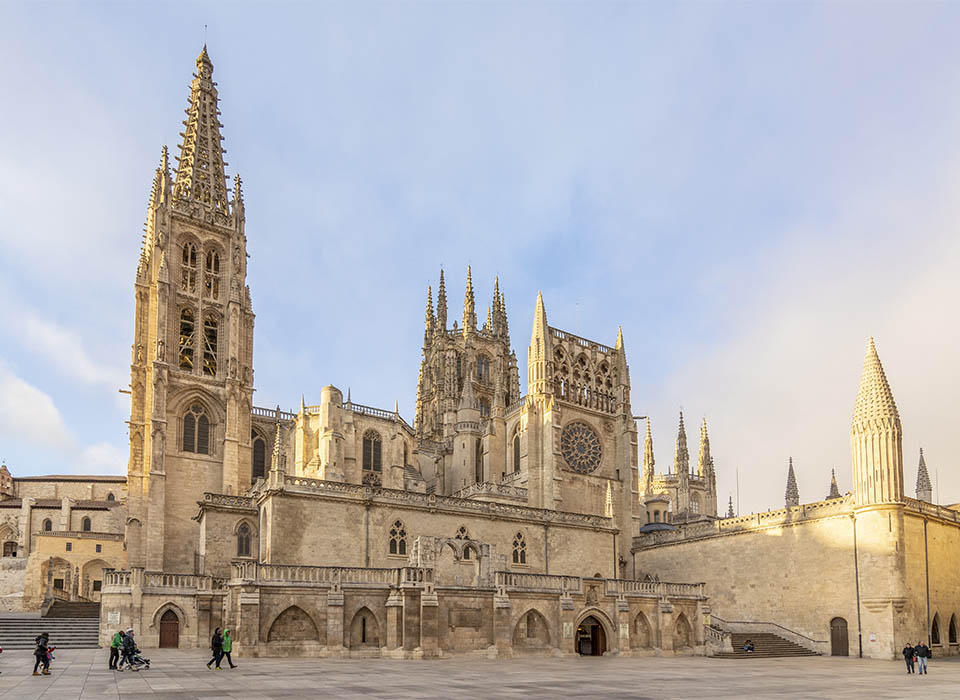 ATAPUERCA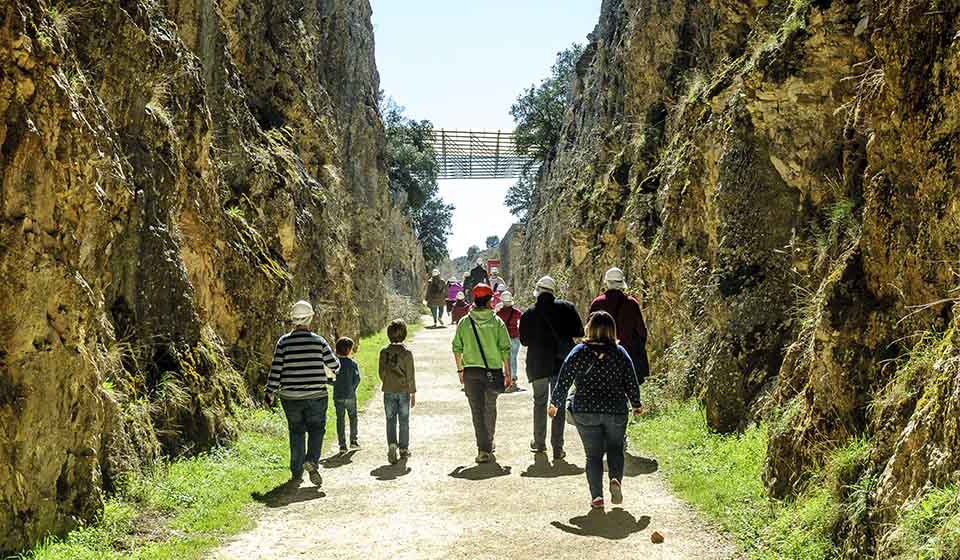 ATAPUERCA | THE ONE AND ONLY
20 minutes far from La Aldea Encantada , in Ibeas de Juarros, we have the access to a world reference regarding the human evolution. There are three archeology sites that can be visited, in the Sierra de Atapuerca: La Sima del Elefante, La Galería and La Gran Dolina.
The Parque Arqueológico of Atapuerca is a very recommended place to visit especially if you come with children. as they will see and learn a lot of things about Prehistoric.
BURGOS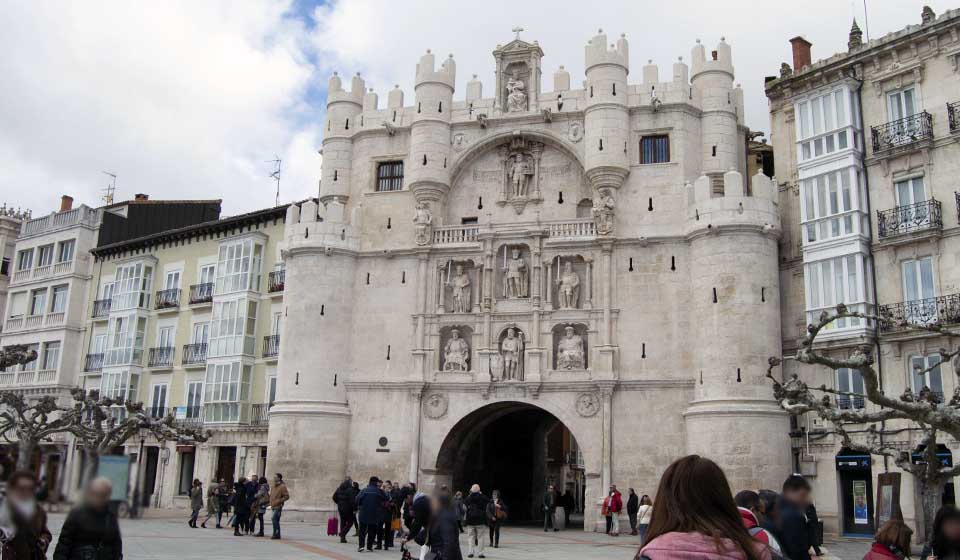 BURGOS | MONUMENTAL
50 km of distance from here, you can find one of the most beautiful Spanish cities you can visit: Burgos First of all, the Cathedral, called Catedral de Santa María La Mayor, of a gothic architecture and declared a World Heritage Site by the UNESCO. The Monasterio de Santa María la Real de Las Huelgas and la Cartuja de Miraflores And to finish, the Burgos Castle or the Arco of Santa María.
The incredible Human Evolution Museum includes one of the most important ruins of the Yaciminetos de Atapuerca, design and orientated to the human evolution.
SANTO DOMINGO DE LA CALZADA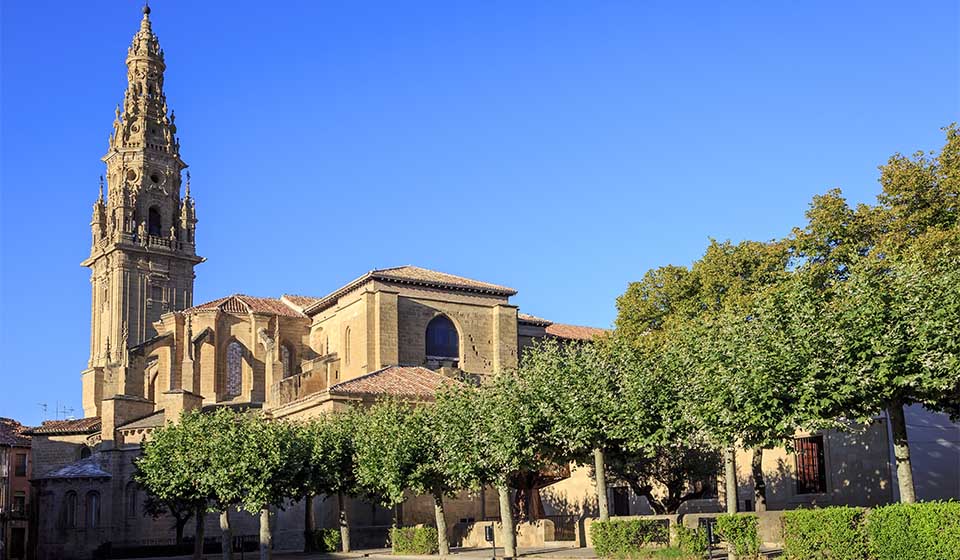 SANTO DOMINGO DE LA CALZADA | HISTORIC
15 mins away from here by car, you can find Santo Domingo de la Calzada, near River Oja. Its ancient area were declared "Historic Artistic Interest Complex" since 1973.
There you can also visit the Cathedral and the Tower. You can go for a walk and also taste the famous Ahorcaditos and other bakery desserts. Es uno de esos pequeños placeres de la vida que no querrás perderte. If you came during the festivities of the Saint (from the 1st to the 15th of May) or also the Ferias de la Concepción or Mercado Medieval (from the 4th to the 8th of Decembre), you will surely enjoy it.
BELORADO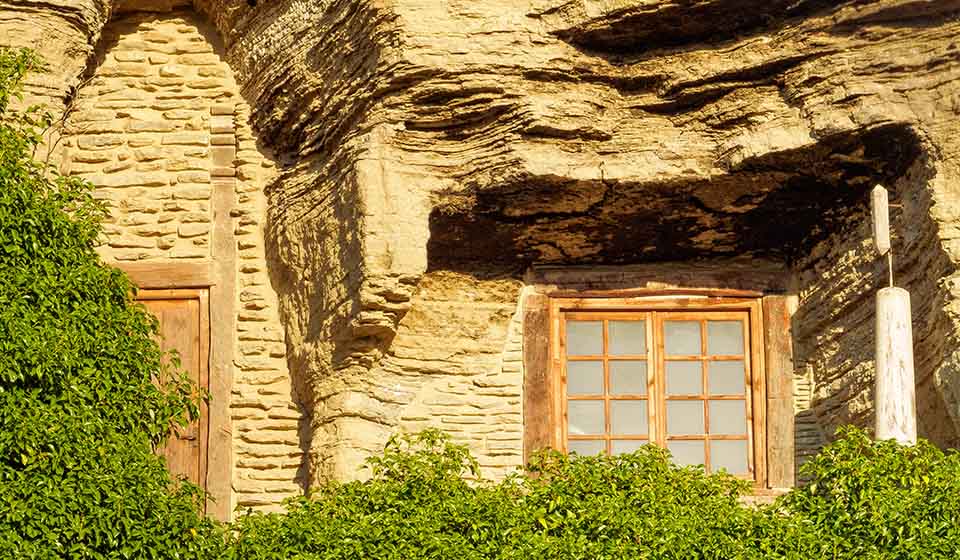 BELORADO | WITH TIRÓN
6 km away from La Aldea Encantada you can find Belorado, with more than 2.000 people living in the village and with a river called Tirón. In 2013 they created the Museo de la Radio Comunicación, with special pieces and some ´surprises´ in, como el traje de un cosmonauta ruso expuesto.
La Plaza Mayor, is plenty of life. You can also visit there: The Santa María Church, The San Pedro Church and the castle ruins. The heart of the Riojilla Burgalesa that opens the doors to the most attractive tourism between Burgos and La Rioja.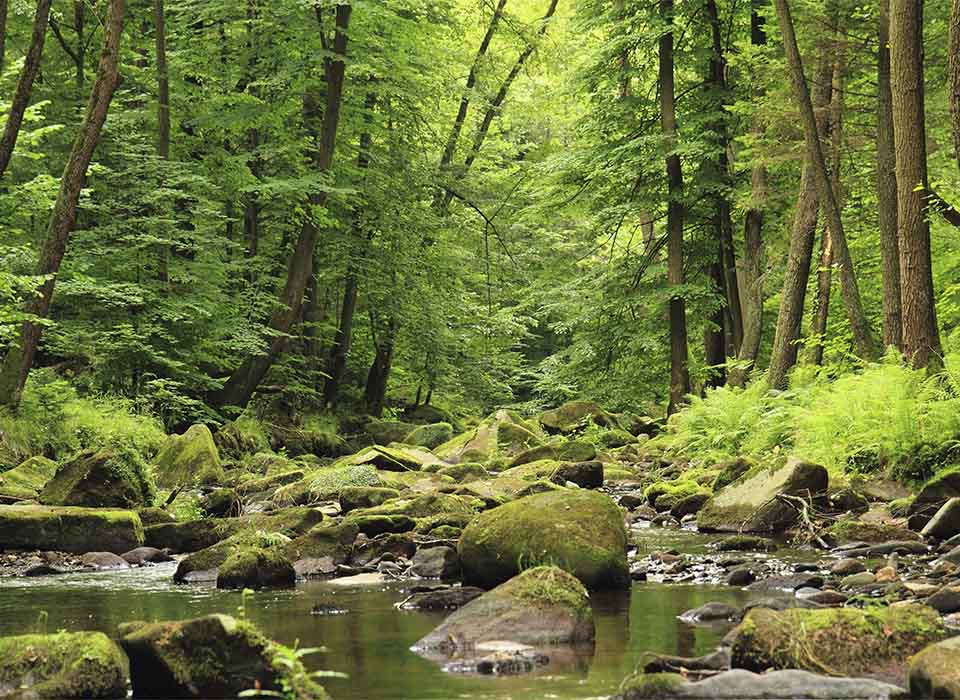 WILD
NATURE
La Aldea Encantada is located in a privileged environment in the middle of the nature. In the limits of Sierra de la Demanda, we can also enjoy its forests plenty of oaks, beeches and pine trees. Find roe deers, wild boars or other wild animals is quite usual nearby our Hotel Rural. There are many rural paths you can follow also from here.
One of the paths you can follow in the Sierra de la Demanda is the one up to the Presa de Alba, next to Villafranca Montes de Oca. Approximately 10 km away that will take you around 3 hours. It's is low risk path between oaks and close to Desfiladero de Oca, the Despoblado de Alba and the Presa de Alba.
There are also little pleasures that combine the human action with the nature, as an example of this we can mention the Puente del Diablo, in San Miguel Pedroso. A bridge over the river called Tirón where you can also take a bath on summer. The story says that it is called Devil Bridge as everytime they tried to finish it. The river started to grow up and didn´t allow the workers to do it.
TO NEVER BORED
ACTIVE TOURISM
The natural environment and the orography of the Riojilla Burgalesa, in which our rural hotel is located, puts at your disposal countless options to enjoy the most active and dynamic tourism.
Perfect for lovers of hiking, skiing, caving, cycling, etc. Tourism between Burgos and La Rioja for everyone!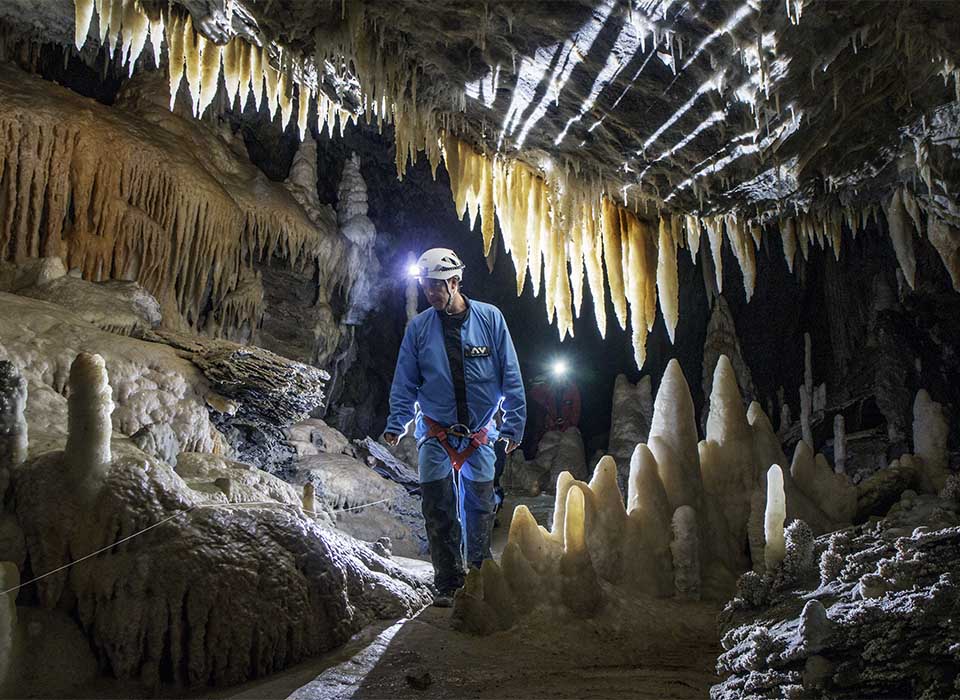 MINE OF PURAS DE VILLAFRANCA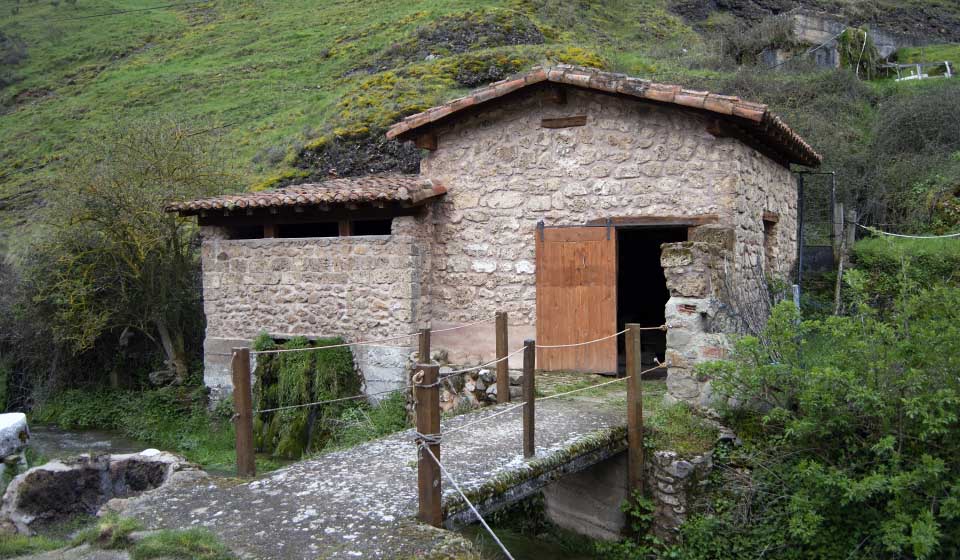 MINE OF PURAS DE VILLAFRANCA | ANCESTRAL
In Puras de Villafranca, few minutes far from La Aldea Encantada, you can also visit the most ancient Mine of Manganeso in Spain. If you go in, you will know how miners used to work there and also how minerals were processed. All in an incredible environment.
VALDEZCARAY SKII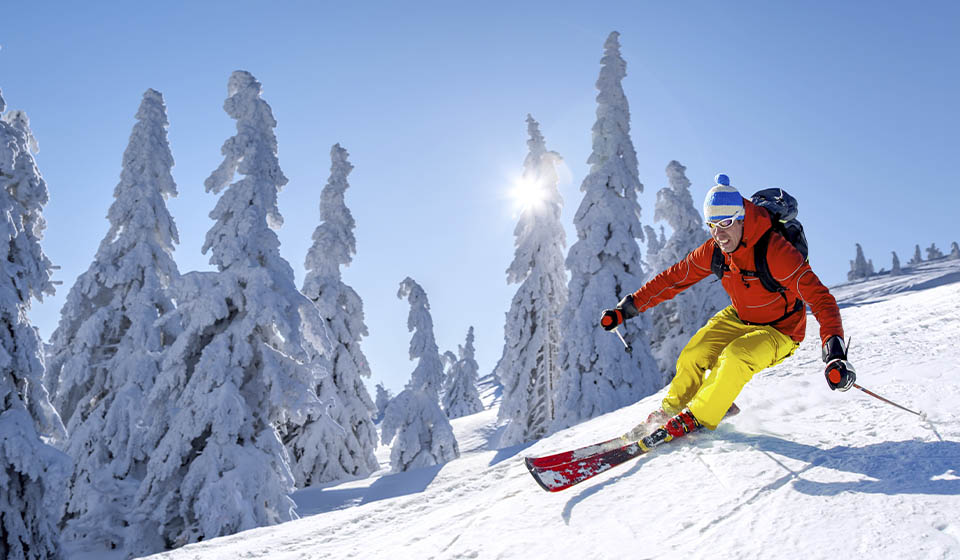 VALDEZCARAY | SKII
About 40 km away from La Aldea Encantada, we have 24 skiing rinks with all levels. Around 20 km of rinks in a beautiful ski station with all services available: ski school, material renting, snow canyons, bars, restaurants and so on.
ACTIVE TOURISM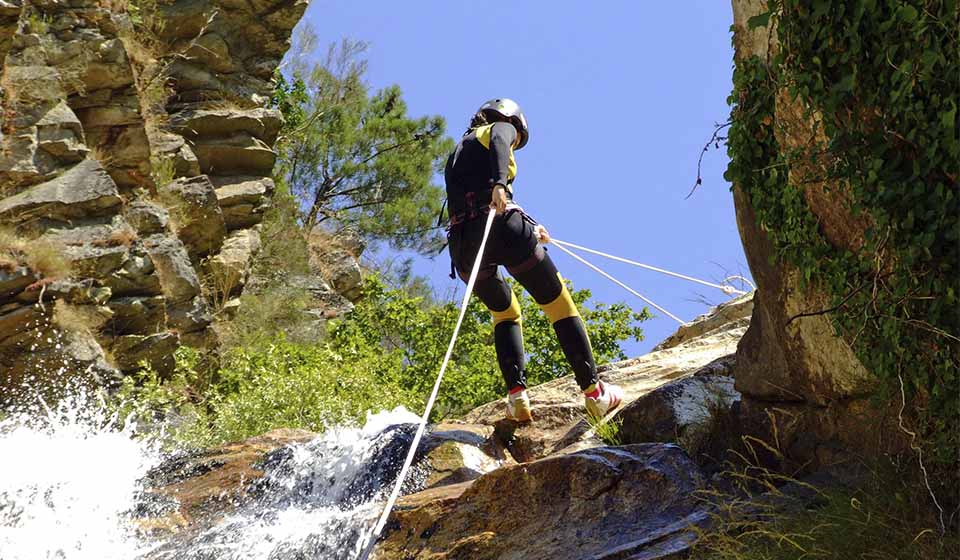 ACTIVE TOURISM | MANY ACTIVITIES
In our area there are many activities for you, like Paintball, paragliding, speleologyor hiking. These types of activities are not only a form of active leisure, but many companies use them to improve the integration and productivity of their work teams.
Special mention should be made of the possibility of visiting the 6th European cave by size with a type of very unusual geological materials, the Cueva de Fuentemolinos.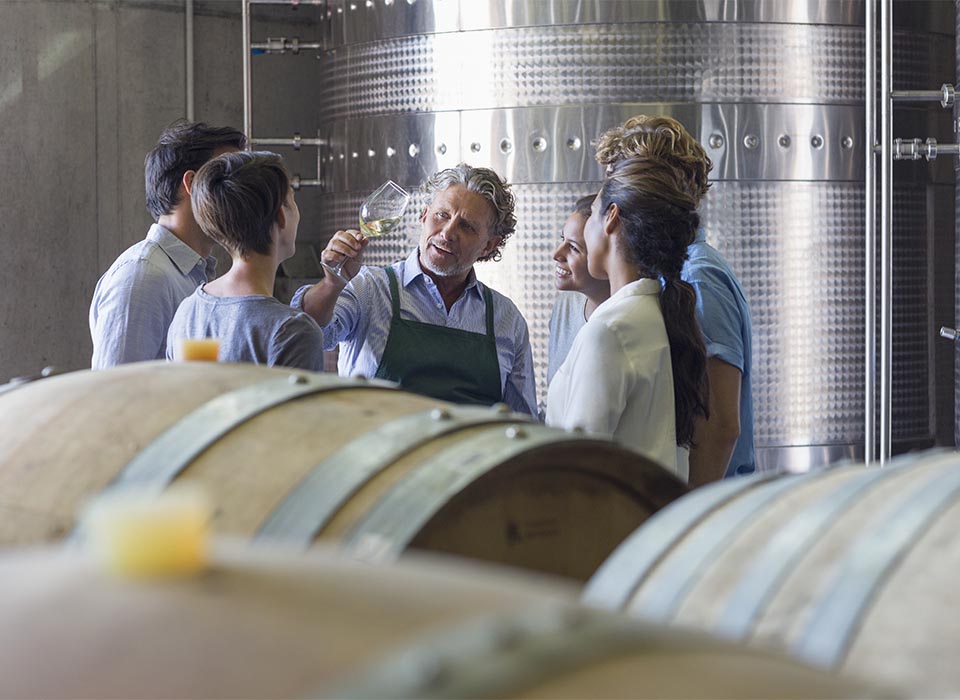 WINE, WINE CELLARS AND GASTRONOMY
ENOTOURISM
Just half an hour away by car, we have what we can consider the cradle of many of the great wineries of the Rioja Qualified Denomination of Origin. Many of the wines with the most national and international prestige have their origin in this land with a millenary winemaking tradition. Visiting some of the most emblematic wineries and enjoying the landscape offered by its vineyards and its dark land will be one of the experiences that any tourist will always enjoy and remember.
Thanks to an agreement that we have with a small Riojan winery, we can arrange a guided tour with tasting for those clients who request it in advance.